DYNECO follows an ecosystem approach that allows the dynamics of a system, resulting from the interactions between its components, to be analyzed. The formalization of processes allows the construction of indicators of the state of the system and its changes linked to disturbances, the definition of trajectories of changes in the more or less long term and the evaluation of the state of a system according to different scenarios.
Responses to disturbances are addressed at different scales. Physical and biogeochemical responses involve processes of transformation and exchange of matter at different interfaces (e.g. watershed/coastal zone, water column/sediment).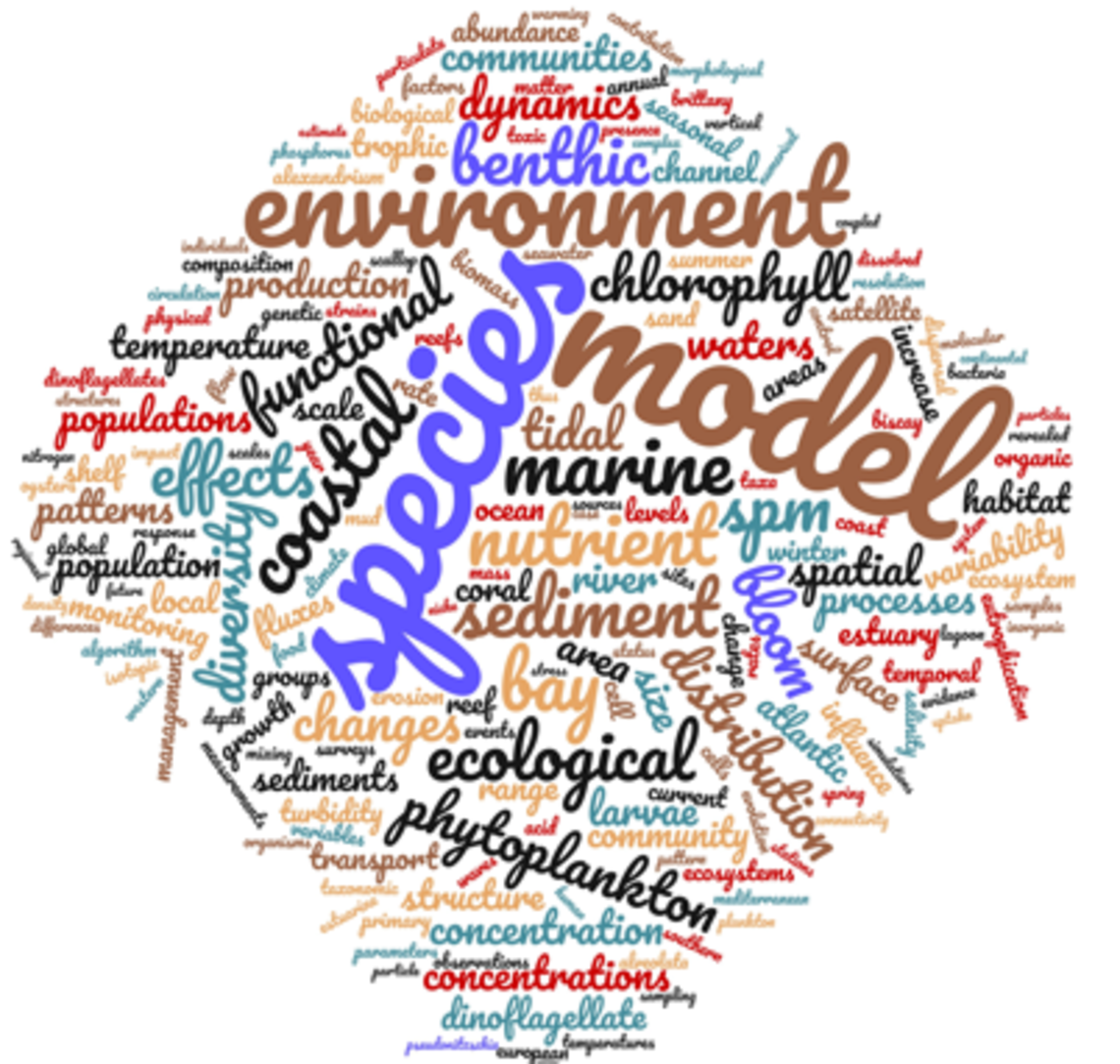 Responses at the community level imply to consider the biodiversity issue from the point of view of the complexity of species assemblages and their interactions. Finally, some disturbances can be analyzed at the scale of organisms and population dynamics. The different scales of study therefore concern temporal and spatial dimensions as well as levels of organization. They result from the multiplicity of types of pressure, the heterogeneity of ecosystems and the variability of their dynamics, as well as the complexity of the mechanisms involved.
Our objective:
To study the response of coastal ecosystems to a number of anthropogenic and natural disturbances.
Our approach:
Analysis of physical, biogeochemical and ecological processes, 
Integration based on experimentation, observation and modeling. 
Our skills :
hydrodynamics,
sediment dynamics,
trophic ecology,
molecular biology,
chemistry,
hydrology,
biogeochemistry,
numerical modeling,
statistical analysis.
Our fields of study:
ecology and ecophysiology of plankton and benthos,
biogeochemical flows and fate of nutrients,
particulate fluxes,
habitat evolution.
See more on DYNECO